Bénéficiez de l'expérience d'un avocat recommandé par France TV pour votre Divorce.  C'est la garantie d'un divorce réussi. Me ANCEL intervient pour les divorces nationaux comme internationaux avec patrimoine, biens immobiliers et sociétés dans plusieurs pays, forte pension pour l'épouse et les enfants.
METTEZ TOUTES LES CHANCES DE VOTRE COTÉ. CONTACTEZ MAITRE ANCEL. AVOCAT SPECIALISE DANS LES DIVORCES. DIVORCE AMIABLE, DIVORCE SANS JUGE, DIVORCE INTERNATIONAL,DIVORCE FRANCO AMERICAIN, DIVORCE POUR FAUTE,  ADULTERE, VIOLENCE, CONCUBINAGE, PACS.
WORLWIDE LEGAL CONSULTATION FOR A PEACEFUL DIVORCE. 
Maitre ANCEL pourra vous expliquer les divorces américains ( pension alimentaire, prestation compensatoire, régimes matrimoniaux ) en comparaison avec les divorces français.
Maître ANCEL will be able to explain American divorces (child support, alimony, matrimonial regimes) to you in comparison with French divorces.
cf jugement de divorce dans lequel Maitre ANCEL représente un client résidant en Californie.MINUTE DIVORCE USA CALIFORNIE
Me ANCEL a été interviewé par la presse anglo américaine sur la pratique française des divorces amiables.
 Voici un extrait :
« To be unbeatable on this divorce, we asked a few questions to Maître Ancel Bruno, lawyer in Paris, about the various requests to be considered.
What is amicable divorce?
The amicable divorce resulting from the law of November 18, 2016 is a conventional divorce, that is to say it does not require the intervention of the judge. The new legislation is innovative since the divorce is done by deed under private signature countersigned by the lawyers. « 
ENGLISH SPEAKING DIVORCE LAWYER IN PARIS.
Consultation in family law in all countries.Maitre ANCEL intervenes for divorces with England, the United States, Brésil, South America, Australia, European countries( Italy, Spain, Portugal, Germany, Greece,Turkey, etc…), Russia, China, Vietnam, Thailand, Japan, the Middle East (Morocco, Tunisia).
Maitre ANCEL assisted hundreds of clients and  provided effective and expert legal advice.
Maitre ANCEL has been recognized for its outstanding work in the practice of Family Law. 
Cabinet ANCEL : L' EXPERTISE ET LA FIABILITE
 COMME DE NOMBREUX CLIENTS, CONTACTEZ MAITRE ANCEL :
01 47 69 18 06

 ou 

07 67 72 53 87
UN AVOCAT RENOMME A VOS COTES, C'EST UN DIVORCE GAGNE
Cité par France TV, Europe 1, la Cour de Cassation,le Code civil
AVOCAT DIVORCE, ADOPTION, PENSION ALIMENTAIRE
Me ANCEL a une clientèle internationale et nationale. Il vous recevra en personne dans un cabinet de 500 m2 situé à côté d'un grand centre dentaire.
Maitre ANCEL intervient :
I) POUR LES DIVORCES INTERNATIONAUX
PARIS  LONDRES  MADRID  BERLIN  LISBONNE  ROME  DUBLIN ATHÈNES  NEW YORK BRUXELLES  SOPHIA  AMSTERDAM  BUDAPEST  MOSCOU  OSLO VARSOVIE  TUNIS ALGER RABAT BEYROUTH
Maitre ANCEL pourra vous renseigner sur la loi étrangère et la loi française pour vous proposer le meilleur choix en cas de divorce.
Maitre ANCEL a été reçu par RMC mais aussi Sud Radio pour évoquer les divorces internationaux à l'amiable et conflictuels.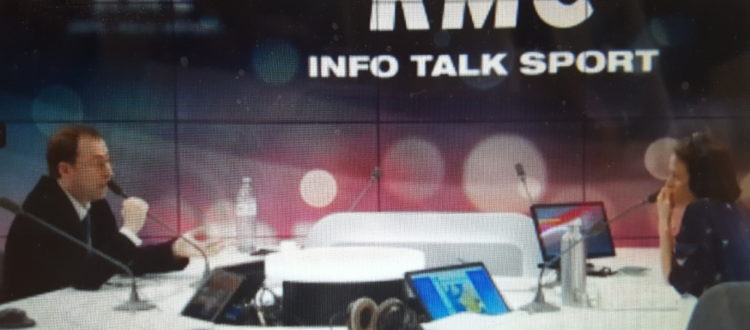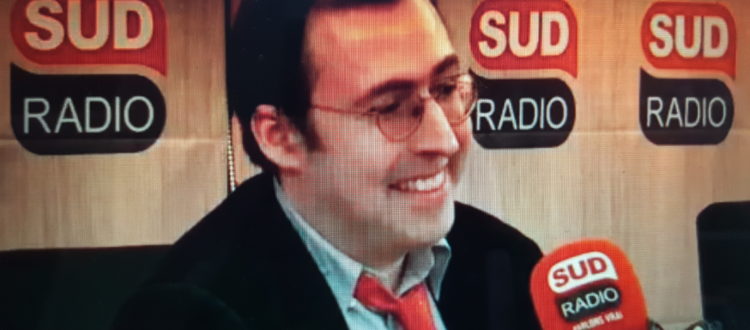 Maitre ANCEL a été auditionné à l'Assemblée Nationale, à plusieurs reprises, pour donner son avis sur des projets de lois.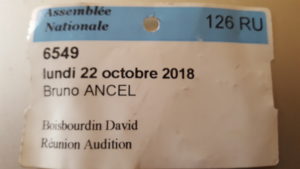 Maitre ANCEL intervient pour les divorces avec forte prestation compensatoire, pension alimentaire importante pour les enfants qui sont en école privée ou dans des universités étrangères ( LLM ).
Si vous résidez aux Etats-Unis et que votre époux/épouse demeure en France, Maitre ANCEL vous renseignera sur les lois applicables concernant la pension alimentaire et la garde des enfants dans les différents Etats américains ( New York, Floride, Texas, Californie, Virginie, Minnesota, Massachusetts, Caroline du Sud, Tennessee ) pour faire le meilleur choix.
Maitre ANCEL is contacted by English and American clients, and worldwide for consultations and divorce

USA

CANADA

 ANGLETERRE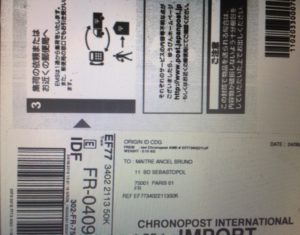 JAPON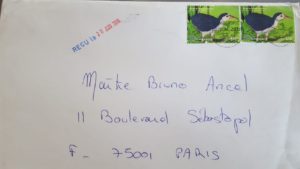 SINGAPOUR
LA PRINCIPAUTE DE MONACO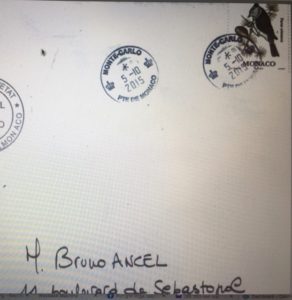 II) POUR LE DIVORCE AMIABLE SANS JUGE
UNE PROCEDURE EN 3 TEMPS :
1)  UN PROJET DE CONVENTION EST REDIGE ET ENVOYE AU CLIENT EN LETTRE RAR
2) APRES UN DELAI DE REFLEXION DE 15 JOURS, LA CONVENTION EST SIGNEE PAR LES PARTIES
3) LA CONVENTION EST ENVOYEE CHEZ UN NOTAIRE  QUI LUI DONNE FORCE EXECUTOIRE
 Réalisant de nombreux divorces par an, Maître ANCEL vous assistera dans le cadre d'un divorce amiable comme d'un divorce conflictuel, au meilleur tarif. Une facture détaillée des prestations vous sera remise.
Maître ANCEL connait parfaitement le domaine puisqu'il a publié des articles juridiques sur les violences conjugales et le divorce.
N'hésitez pas à nous contacter pour toutes demandes : Pension alimentaire trop élevée ou insuffisante, problème en matière de résidence des enfants ou d'autorité parentale, de prestation compensatoire, d'attribution du domicile conjugal. 
Le cabinet ANCEL  intervient dans toute la France, y compris pour les divorces internationaux. ( Italie, Angleterre, Espagne,Afrique, Maroc, Tunisie, Algérie,Etats-unis etc…)
___________________________________
Benefit from the experience of a Doctor of Law for your Amicable Divorce with payment facilities. Find your freedom, a new life in 2 months, with a specialized lawyer.
Cabinet ANCEL: EXPERTISE AND RELIABILITY
A RENOWNED LAWYER AT YOUR SIDE, IT'S A WINNING DIVORCE
LIKE MANY CUSTOMERS, CONTACT MAITRE ANCEL:
TEL: 01 47 81 10 66 or 07 67 72 53 87
PARIS LONDON MADRID BERLIN LISBON ROME DUBLIN ATHENS NEW YORK BRUSSELS SOPHIA AMSTERDAM BUDAPEST MOSCOW HONG KONG OSLO WARSAW TUNIS ALGIERS RABAT
Cited by France TV, Europe 1, the Court of Cassation, the Civil Code
AMICABLE DIVORCE WITHOUT A JUDGE. A 3-STEP PROCEDURE:
1) AN  AGREEMENT IS DRAFTED AND SENT TO THE CUSTOMER IN A RAR LETTER
2) AFTER A REFLECTION PERIOD OF 15 DAYS, THE AGREEMENT IS SIGNED BY THE PARTIES
3) THE AGREEMENT IS SENT TO A NOTARY WHO GIVES IT ENFORCEMENT
Carrying out many divorces per year, Maître ANCEL will assist you in the context of an amicable divorce as well as a conflictual divorce, at the best price. A detailed invoice for the services will be given to you.
Maître ANCEL is well acquainted with the field as he has published legal articles on domestic violence and divorce.
Do not hesitate to contact us for any requests: too high or insufficient alimony, problem with regard to the residence of the children or parental authority, compensatory allowance, allocation of the marital home.
The ANCEL firm intervenes throughout France, including for international divorces. (Italy, England, Spain, Africa, Morocco, Tunisia, Algeria, United States etc …)